The Week Ahead: 5 Things to Watch on the Economic Calendar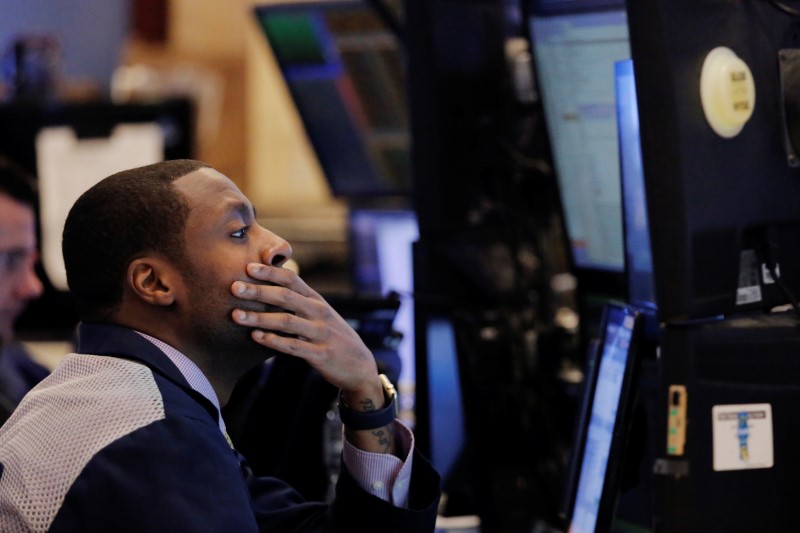 © Reuters. The Week Ahead: 5 Things to Watch on the Economic Calendar
Investing.com – Global financial markets will focus on a key batch of U.S. economic data in the week ahead, with Friday's inflation report in the spotlight, for further clues on the timing of the next Federal Reserve rate hike.
China is to release monthly trade and inflation data amid recent signs that momentum in the world's second largest economy remains strong.
In the U.K., traders will be awaiting a report on manufacturing production for further indications on the continued effect of Brexit on the economy.
Ahead of the coming week, Investing.com has compiled a list of the five biggest events on the economic calendar that are most likely to affect the markets.
1. U.S. inflation reading
The Commerce Department will publish December inflation figures at 8:30AM ET (1330GMT) Friday. Market analysts expect consumer prices to rise , while core inflation is also forecast to rise .
On a yearly base, core CPI is projected to climb . Core prices are viewed by the Federal Reserve as a better gauge of longer-term inflationary pressure because they exclude the volatile food and energy categories. The central bank usually tries to aim for 2% core inflation or less.
Rising inflation would be a catalyst to push the Fed toward raising interest rates.
At the same time on Friday, the Commerce Department will publish data on retail sales for December. The consensus forecast is that the report will show retail sales increased last month. Core sales are forecast to rise .
Rising retail sales over time correlate with stronger economic growth, while weaker sales signal a declining economy. Consumer spending accounts for as much as 70% of U.S. economic growth.
Besides the inflation and retail sales reports, this week's calendar also features U.S. data on , and weekly .
2. Fed speakers
The minutes of the Fed's December meeting showed that officials generally agreed that interest rates should continue to rise in 2018, but policymakers expressed a range of views about the frequency of future hikes.
While investors expect the central bank to keep monetary policy unchanged at its January meeting they will tune into Fed speakers this week for fresh indications on the number of rate hikes this year.
Minneapolis Fed President and Chicago Fed President – both of whom voted against the December rate hike – are among the list of speakers.
Outgoing New York Fed President , Boston Fed head , Atlanta Federal head , St. Louis Fed President and San Francisco Fed head will also deliver comments.
3. U.K. manufacturing production
The Office for National Statistics is to produce data on U.K. manufacturing production for November at 0830GMT (4:30AM ET) on Wednesday, amid expectations for an increase of following an increase of 0.1% in the preceding month. Industrial output is forecast to rise , after a flat reading in October.
At its December meeting the Bank of England said that Brexit remains the most important influence on, and source of uncertainty about, the British economy right now.
4. China trade figures
China is to release December trade figures at around 0300GMT on Thursday. The report is expected to show that the country's trade surplus narrowed to last month from a surplus of $40.21 billion in November.
Exports are forecast to have climbed in December from a year earlier, following a jump of 12.3% in the prior month, while imports are expected to rise , after increasing 17.7% in November.
Additionally, on Tuesday, the Asian nation will publish data on December consumer and producer price inflation. The reports are expected to show that consumer prices rose by an annualized last month, while producer prices are forecast to increase by on a year-over-year basis.
5. Fourth quarter earnings
Fourth-quarter earnings season gets underway with eight companies on the due to report results this week. Investors are betting on a string of solid earnings reports to justify last year's stock market rally.
Banks will get the ball rolling with Wells Fargo (NYSE:) and JPMorgan (NYSE:) reporting results on Friday.
A number of banks, including Morgan Stanley (NYSE:) have already warned that a cut in the corporate tax rate as part of the U.S. tax code overhaul passed last month could hit fourth quarter earnings.
Delta (NYSE:), Lennar (NYSE:) and BlackRock (NYSE:) are among other companies reporting this week.
Stay up-to-date on all of this week's economic events by visiting: http://www.investing.com/economic-calendar/