Top 5 Things that Moved Markets This Past Week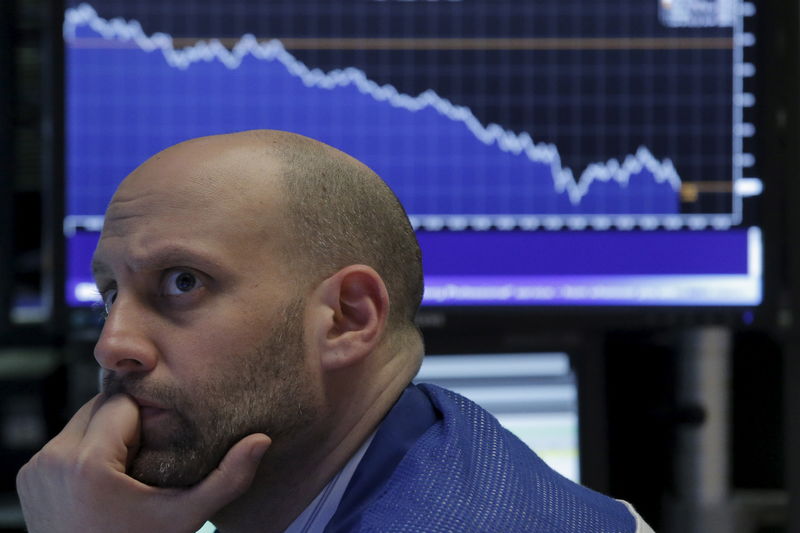 © Reuters. What will next week bring?
Investing.com – Take a peek at the top 5 things that rocked U.S. markets this week.
Bitcoin Slumps amid SegWit2x 'tantrum' Bitcoin Cash soared 40%
Bitcoin fell sharply on Friday as investors appeared to unwind their bullish positions on the popular digital currency while increasing their holdings of bitcoin cash.
The fall in bitcoin comes after developers behind the SegWit2x upgrade announced Wednesday that they were suspending plans for the upgrade, which was slated to activate around November 16.
Segwit2x aimed to speed up transactions on the bitcoin network by increasing the size of "blocks" – files that store information on the network – from one megabyte to two megabytes (hence, the 2x).
With bitcoin block size set to remain limited to 1-megabyte – roughly seven transactions per second – many questioned the potential of bitcoin to become a mainstream form of payment as payment processors such as Visa processes about 2,000 per second.
fell to $6472.3, down $651, or 9.14%. while rose 43.19%
Tax plan wobbles pressured the dow jones to first weekly loss in nine weeks
In what was subdued week for top-tier economic data, political events dominated moves in equities as the slipped to its first weekly loss in nine weeks amid fears of delay to corporate tax cuts.
U.S. Senate Republicans unveiled a tax plan on Thursday that was significantly different from the House of Representatives' version. Senators said that they wanted to slash the corporate rate to 20% from 35% in 2019, which differs from the GOP plan to slash the corporate rate immediately.
Financials, mostly banks, bore the brunt of the sell-off as investors fretted over the flattening yield curve, which tends to signal fears over long-term growth and inflation.
Snap fell 16% after earnings missed expectations
Shares of Snap fell 16% after it posted earnings that fell short of Wall Street estimates but some losses were pared after Chinese tech giant tencent revealed it purchased a 12% stake in the social media company.
Snap posted a loss of 14 cents per share on revenue of $207.9 million against expectations of a loss 15 cents per share on 236.9 million in revenue.
Snap added 4.5 million for the quarter while daily active users rose to 178 million missing the street estimates of 181.8 million.
Snap Inc (NYSE:) closed at $12.76, up 3.07%.
Gold snapped three-week losing streak
Gold prices fell sharply on Friday amid rebound in treasury yields but the precious metal snapped a three-week winning streak on the back of strong gains earlier in the week.
The outlook on gold, however, remained bearish after data from the World Gold Council showed global demand for gold slipped 9% to 915 tonnes during the third quarter of 2017, compared to the same period a year ago.
traded at $1270.90, down 0.87% on Friday.
Crude oil prices posted weekly loss but remained at 2-year highs
prices settled lower on Friday, as an uptick in the number of rigs operating in the US rose by 9 to 738, adding to fears that U.S. producers were set to ramp up output.
Losses were limited, however, amid rising tensions in the Middle East and expectations that Opec will extend its accord on output curbs in November.
Federal energy projections this week estimate U.S. production to rise to 9.2 million barrels per day (bpd) in 2017 and a record 10.0 million bpd in 2018.
Crude oil prices for December delivery fell 0.7% to settle at $56.74 a barrel.