Top 5 Things That Moved Markets This Past Week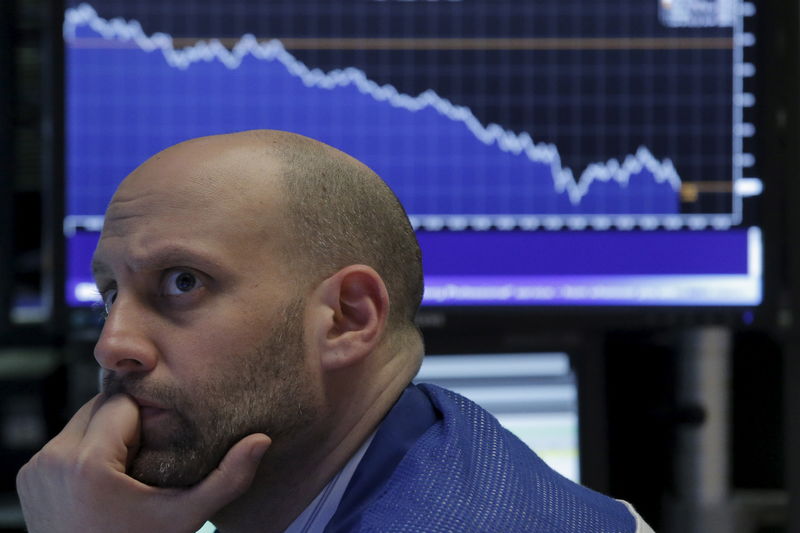 © Reuters. What will next week bring?
Investing.com – Take a peek at the top 5 things that rocked U.S. markets this week.
Bitcoin hit new all-time highs as SegWit2x update got underway
Bitcoin recorded fresh all-time highs on Friday, rising above $8,000 for the first time in its nine-year history amid reports that a group of bitcoin miners plan to move ahead with an upgrade of the bitcoin network which may lead to a split, or "hard fork".
rose to an all-time high of $8,040 before paring gains.
A small group of Bitcoin miners – users who help maintain the system by validating transactions stored in "blocks" on the network – plan to initiate the SegWit2x upgrade despite the developers shelving plans for the upgrade last week.
Bitcoin demand usually surges ahead of an upgrade of the bitcoin network as it tends to lead to a split or so-called hard fork in Bitcoin, creating a new digital currency which is usually freely distributed to existing holders of bitcoin.
Dow Jones recorded second straight weekly loss for first time since August
In what was a volatile week for US stocks, investors had to contend with a major sell off on Wednesday as investors grew nervous about the prospect of tax-reform being passed before the end of the year.
Concerns over the slow progress of tax-reform eased slightly after House Republicans on Thursday passed a bill to cut taxes, moving closer to overhauling the American tax system for the first time in three decades.
The respite was brief, however, after investor attention shifted to Republican efforts in the Senate as they are not expected to vote on their version of bill – which significantly differs from the Republican's version – until after Thanksgiving.
With limited time remaining on the legislative calendar for this year, investors doubted whether the government would be able to pass tax-reform before year end, fuelling risk-off sentiment which weighed on the as it slipped to its second-straight weekly loss.
Gold prices surged to 5-week highs
Uncertainty surrounding U.S. tax reform and an uptick geopolitical fueled safe-haven demand, pushing gold prices to a second week of gains in a row.
The precious metal wrapped up the week amid bullish sentiment, rising to a five-week high on Friday after North Korea ruled out negotiating with Washington on curbing its nuclear weapons programme.
"As long as there is continuous hostile policy against my country by the U.S. and as long as there are continued war games at our doorstep, then there will not be negotiations," North Korea's US ambassador Han Tae Song said.
closed at $1294.27, up 1.25% on Friday.
Wal-Mart hit record highs
Shares of Wal-Mart surged to all-time highs on Thursday after the world's largest retailer revealed earnings that beat on both the top and bottom lines, buoyed by strong online sales growth.
Wal-Mart's e-commerce growth has flourished following the acquisition of Jet.com as the retailer posted a 50% gain in e-commerce growth in each quarter of the year, so far.
Wal-Mart Stores Inc (NYSE:) shares closed at $97.47 on Friday, down 2.16%, but well above last week's close of $90.92.
Crude oil prices posted second weekly loss
Crude oil prices settled higher on Friday but failed to offset a weekly loss as investors had to contend with a steep losses in oil prices earlier in the week as fears over rising US output persisted, while falling expectations for an extension of OPEC-led output curbs weighed on sentiment.
Preliminary U.S. production figures showed weekly output rose by 25,000 to an all-time high of 9.65 million barrels per day, the EIA said.
U.S. producers are expected to account for 80% of the global increase in oil production over the next decade, the International Energy Agency said earlier this week.
for December delivery rose 2.6% to settle at $56.55 a barrel.