Top 5 Things to Know in the Market on Monday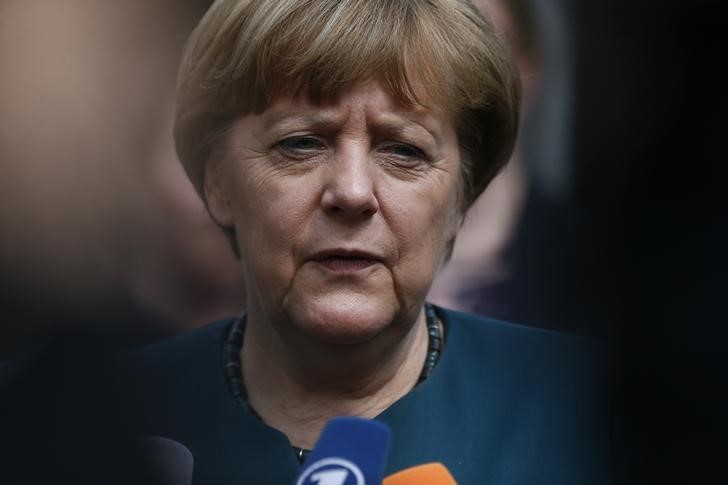 © Reuters. Top 5 things to know today in financial markets
Investing.com – Here are the top five things you need to know in financial markets on Monday, November 20:
1. Euro Recovers After Sliding on German Coalition Wobbles
The euro was higher against the other major currencies, seen during Asian hours after talks aimed at forming Germany's next coalition government overnight.
Negotiations broke down after the pro-business Free Democratic Party (FDP) walked out of the talks, ending efforts to form a three-way coalition government.
The collapse of talks leaves German Chancellor Angela Merkel with the option of forming a minority government. If no new government is formed the president can call a new election.
German President Frank-Walter Steinmeirer plans to deliver a statement at 1300GMT (8AM ET).
was at 1.1800 during early deals in New York, bouncing back from an overnight low of 1.1723, as investors judged the failure of German coalition talks was unlikely to harm the outlook for the region's economy.
Against the yen, the euro was last up around 0.2% at 132.35 after hitting a two-month trough of 131.18 overnight ().
2. Global Stocks Step Back in Cautious Trade
Global stocks were mostly lower in cautious trade, as the current bull market continued to show signs of slowing down after a stellar year so far.
Asian-Pacific markets . Among notable standouts, China's retraced losses in afternoon trade to recover from the biggest drop since August after Beijing set sweeping new guidelines to regulate asset management products.
In Europe, most of the region's bourses in mid-morning trade, with under pressure.
On Wall Street, three major indexes looked set to open modestly lower, as investors kept an eye on U.S. tax reform developments. U.S. stocks fell on Friday, with the and posting their first two-week losing streak since August.
3. U.S. Tax Reform Developments Stay in Focus
Investors were keeping an eye on at the start of a holiday-shortened week.
President Donald Trump tweeted on Sunday that Senator Jeff Flake will oppose the Republican tax bill, but the senator's office said he has not yet made up his mind.
Last week, the House voted to pass a tax bill that would lower corporate taxes and cut individual taxes for most households in 2018, in a step towards the biggest U.S. tax code overhaul since the 1980s.
But the legislation may face a tougher fight in the Senate amid resistance within Republican ranks. Senate lawmakers are expected to vote on their version of the bill after this week's Thanksgiving holiday.
More than two Republican defections would likely kill the bill. Wisconsin Senator Ron Johnson has already publicly stated he opposes the bill in its current form.
4. Bitcoin Cruises Through $8K For the First Time
Bitcoin prices , capping a wild week for the cryptocurrency.
The digital currency last traded at , after reaching an all-time peak of $8,130 earlier.
The rally comes on the back of a huge sell-off at the start of last week, which saw the price of bitcoin collapse to around $5,500.
Bitcoin, which is known for sharp swings, has tended to rebound quickly from pullbacks. It has risen more than 500% so far this year and at current prices has a total market capitalization of around $135 billion.
5. Oil Starts the Week on The Backfoot
Crude prices , as reduced expectations for an extension of OPEC-led output curbs combined with fears over rising U.S. output weighed on sentiment.
shed 26 cents, or about 0.5%, to $56.45 a barrel, while was at $62.29, down 43 cents, or 0.7%, from its last close.
Oil traders said they were avoiding taking on large new positions ahead of an OPEC meeting at the end of the month, when the producer club is expected to decide whether to continue output cuts aimed at propping up prices.
The Organization of the Petroleum Exporting Countries (OPEC), together with a group of non-OPEC producers led by Russia, has been restraining output since the start of this year in a bid to end a global supply overhang and prop up prices.
The deal to curb output is due to expire in March 2018, but OPEC will meet on Nov. 30 to discuss the outlook for the policy.