Top 5 Things to Know in the Market on Monday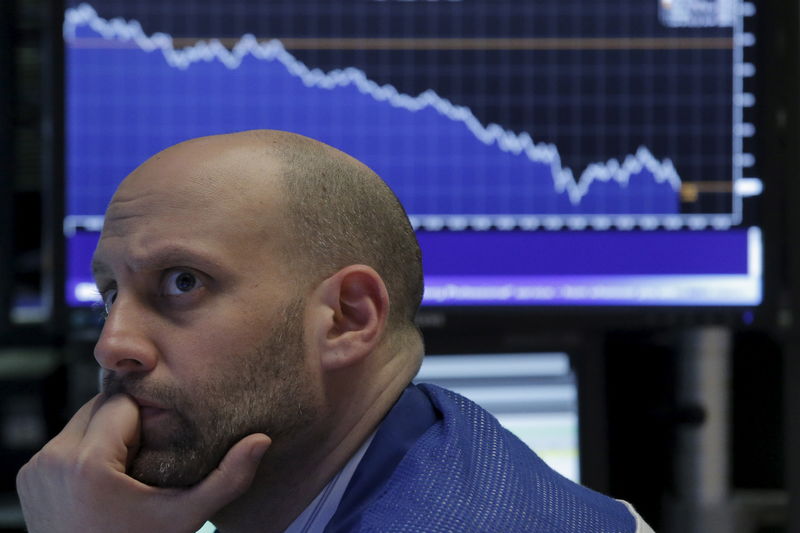 © Reuters. 5 key factors for the markets on Monday
Investing.com – Here are the top five things you need to know in financial markets on Monday, January 8:
1. Global equities continue to rally
Wall Street looked set to continue leading the on Monday after all three major benchmarks hit new record highs and both the and the registered their best start to year since 2006. At 5:53AM ET (10:53GMT),the blue-chip rose 43 points, or 0.17%, advanced less than a point, or 0.01%, while the edged forward 2 points, or 0.05%.
Elsewhere, as investors digested better than expected and data from the euro zone. Traders also watched as German Chancellor Angela Merkel with a rival party in a last-ditch effort to form a coalition government after months of political uncertainty in the euro zone's largest economy.
The benchmark advanced 0.39% by 5:54AM ET (10:54GMT), Germany's rose 0.37% though London's slipped 0.05% after having hit a new record high earlier on Monday.
Earlier, Asian shares edged higher on Monday with markets in Tokyo shut for a holiday. China's closed with gains of 0.5%.
2. Earnings season set to capture focus
Investor this week as the fourth quarter reporting season kicks off with big banks on Friday.
Traders are betting on a string of solid earnings reports to justify last year's stock market rally while Wells Fargo (NYSE:) and JPMorgan (NYSE:) will get the ball rolling at the end of the week.
The focus will likely be on full-year guidance with particular attention paid to any comments on how firms will react to the recent Trump administration tax overhaul.
Morgan Stanley (NYSE:) already warned last week that it will primarily because its deferred tax assets will be worth less under the new tax code.
3. Dollar continues recovery from 3½ month low ahead of Fedspeak
on Monday for a second consecutive session, pulling away from a three-and-a-half month low of 91.47 hit on January 2.
At 5:55AM ET (10:55GMT), the , which measures the greenback's strength against a trade-weighted basket of six major currencies, gained 0.15% at 91.89.
Worse-than-expected in the U.S. economy failed to make a lasting dent in the greenback with investors still looking ahead to the .
The dollar found support after San Francisco Fed president said on Saturday that the Fed should raise interest rates given that economy will benefit from tax cuts.
The comments came a day after Cleveland Fed chief said she expects about , thanks to solid U.S. economic growth and low unemployment.
However, not all policymakers were convinced, as Philadelphia Fed president recommended caution and argued for .
Later on Monday, Atlanta Fed chief will speak on the economic outlook and monetary policy while both heads of the Boston Fed, , and the San Francisco Fed, , will participate at the "Should the Fed Stick With the 2 Percent Inflation Target or Rethink It?" Forum in Washington.
Markets price in odds of 68% for the next 25 basis point hike to occur in March, according to Investing.com's .
Investors will pay close attention to Friday's release of inflation data in order to make any adjustments to projections for policy tightening.
4. Oil breathes sigh of relieve from drop in active U.S. oil rigs
on Monday, helped by news of a decline in U.S. oil rigs, although ongoing concerns over rising U.S. production were expected to limit gains.
Oil services firm Baker Hughes on Friday reported a decline by five to in the number of U.S. rigs in the week to January 5.
However, concerns still remained that rising U.S. production in 2018 could undermine production cut efforts led by the Organization of the Petroleum Exporting Countries and Russia.
fell 0.49% to $61.74 at 5:56AM ET (10:56GMT), while traded up 0.19% to $67.75.
5. Global rating outlooks most positive since crisis
The prospect of rating upgrades outnumbering downgrades this year and next is higher than at any time since the financial crisis, Fitch Rating noted on Monday in its most recent report on the global credit outlook.
However, the credit rating agency warned that credit quality may start to weaken beyond this as ultra-supportive monetary policy is phased out and rising interest rates start to affect funding costs and asset quality.
"The continued tightening of monetary policy, together with significant policy and political uncertainty, is likely to pose increasing challenges to ratings," Monica Insoll, managing director of Fitch's Credit Market Research, said in the report.