Top 5 Things to Know in the Market on Thursday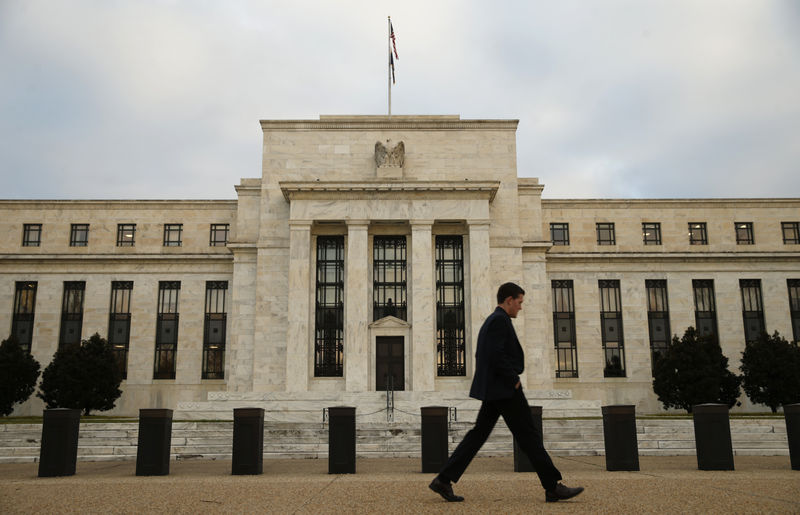 © Reuters. 5 key factors for the markets on Thursday
Investing.com – Here are the top five things you need to know in financial markets on Thursday, November 23:
1. Dollar steady after slump on Fed inflation worries
on Thursday after having undergone its worst slump in six months. The , which measures the greenback's strength against a trade-weighted basket of six major currencies, ended Wednesday down 0.8%, its largest drop since May 16.
That came after the revealed that , mirroring recent remarks by outgoing Fed chair that it was "very uncertain" and sparking speculation that the future path of tightening may not be as aggressive as originally thought.
The Fed minutes did confirm that, based on expectations for continued solid growth and a strengthening labor market, "another increase in the target range for the federal funds rate was likely to be warranted in the near term".
The Fed is scheduled to hold its final of the year on Dec. 12-13, with interest rate futures pricing in a 100% chance of a at that meeting, according to Investing.com's .
2. 164 million Americans prepare to hit the stores
The biggest shopping weekend of the year in the U.S. kicks off "officially" on Thursday with more than 164 million Americans planning to hit the stores, according to a survey by the National Retail Federation (NRF) and Prosper Insights & Analytics.
The NRF said the estimate corresponds to 69% of the U.S. population in this year's survey that includes, for the first tim, the numbers for Cyber Monday in addition to Thanksgiving Day, Black Friday, Small Business Saturday and Sunday.
Of those considering shopping the long holiday weekend, the survey found that 20% plan to shop on Thanksgiving Day (32 million) but Black Friday will remain the busiest day with 70% planning to shop then (115 million).
A substantial 43% are expected to shop on Saturday (71 million), with 76%saying they will do so specifically to support Small Business Saturday. On Sunday, 21% expect to shop (35 million) and 48% are expected to shop on Cyber Monday (78 million).
With many retailers having cited the "tough retail environment" in third quarter earnings and forecasts, markets will be keeping an eye on brick and mortar stores to see how they stock up against the online onslaught.
3. Chinese stocks slump most in 17 months as U.S. takes holiday
on Thursday with the ending 2.3% lower with experts citing volatility in the country's bond market spilling over into bearish sentiment on stocks. Hong Kong's saw the least damage with a 0.8% loss as the index was buoyed by sentiment that sent the benchmark to a 10-year high in the prior session.
All this on a day when the New York Stock Exchange will remain silent with traders on holiday for Thanksgiving. Trading has been light in this holiday shortened week with Wall Street returning to operation on Friday for only half a day. U.S. futures saw tepid gains in early morning trade in slight rebound from losses seen in the and the prior day. The was the only major benchmark to end at as it closed Wednesday with tepid gains of 0.07%.
Japanese stocks were also closed Thursday for a holiday.
Meanwhile, , boosted by positive manufacturing and service sector activity data.
4. Oil holds near 2 ½ year highs in holiday trade
, but still remained near their highest level in two-and-a-half years amid optimism that the crude market was well on its way towards rebalancing.
Domestic crude stockpiles have dropped by 15% from their records in March, to below 2016 levels, boosting optimism that the U.S. oil market is tightening.
Prices received additional support from growing signals that the Organization of Petroleum Exporting Countries (OPEC) and its allies will agree to prolong supply curbs beyond March when producers meet in Vienna on .
At 6:03AM ET (11:03GMT), lost 0.12% to $57.95, while traded down 0.43% to $63.05.
5. Euro zone firms see strongest growth in more than 6 years
Companies in the euro zone are seeing their , according to data covering the manufacturing and service sectors released on Thursday.
Specifically, Markit's composite PMI moved from 56.0 to in November, its highest level in six and a half years.
The strength in the euro area was in sharp contrast with . Third quarter GDP was confirmed to have undergone only a expansion. While British household spending picked up, net trade had a negative impact on growth as the UK wades through uncertainty surrounding Brexit negotiations.