Top 5 Things to Know in the Market on Thursday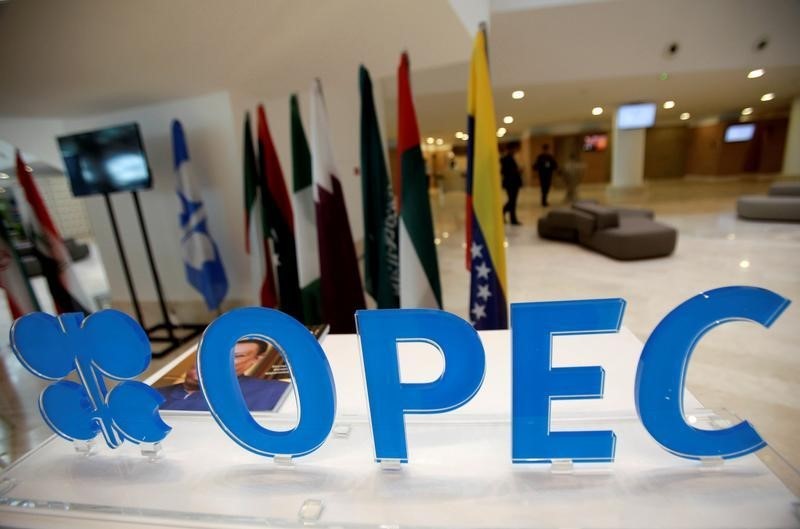 © Reuters. Top 5 things to know today in financial markets
Investing.com – Here are the top five things you need to know in financial markets on Thursday, November 30:
1. OPEC Meeting Kicks Off
Oil ministers from the Organization of Petroleum Exporting Countries (OPEC) and officials from other major global producers, most importantly Russia, to decide whether to extend their current production agreement beyond a March 2018 deadline.
A closed session of just OPEC ministers and the secretary general is scheduled to begin at 1100GMT (6AM ET), according to the agenda posted on OPEC's website. This will be followed at 1400GMT (9AM ET) by a combined meeting of OPEC and non-OPEC ministers and delegates.
After that, there will be a joint news conference by the president of the OPEC conference, Russia's energy minister and the OPEC secretary general.
Most market analysts expect the oil cartel to until the end of next year, but the terms were so far unclear, as Russia has sent mixed signals about whether it will back the move.
Under the original terms of the deal, OPEC and 11 other non-OPEC producers, led by Russia, agreed to cut output by about 1.8 million barrels per day for the first six months of 2017. The agreement was extended in May of this year for a period of nine months until March 2018 in a bid to reduce global oil inventories and support oil prices.
, but prices were likely to stay volatile ahead of the meeting's outcome. rose 28 cents, or about 0.5%, to $57.59 a barrel, while was at $62.93, up 40 cents, or 0.7%, from its last close.
2. Global Stocks Mixed as Tech Tumble Hits Asia
Global stock markets were mixed, weighed down by a plunge in high-flying tech shares.
Most Asian-Pacific markets , as technology stocks in the region declined after U.S. shares in the sector sold off.
In Europe, most of the region's bourses were in mid-morning trade, as gains in the financial sector provided support.
On Wall Street, U.S. stock futures pointed to a small step higher at the open. The Nasdaq posted its on Wednesday as investors fled high-flying technology stocks and shifted to banks.
3. Bitcoin on The Move Again
The price of the digital currency Bitcoin , having rallied as much as 20% from its Wednesday low, easing concern that a sudden selloff in the cryptocurrency might spiral into something deeper.
was at around $10,070 on the U.S.-based Bitfinex exchange, up 3% on the day.
The digital currency climbed as high as $11,441 on Wednesday, the highest level in its nine-year history, before collapsing by almost 21% to a low of $9,001. The drop was triggered in part by intermittent outages at leading cryptocurrency exchanges.
Bitcoin, which started 2017 at about $1,000 and broke through $5,000 in October has risen almost 1,100% so far this year as investors in the digital currency shrug off warnings of a bubble.
4. Fed's Preferred Inflation Metric in Focus
The Commerce Department will publish data and for October, which include the personal consumption expenditures (PCE) inflation data, the Fed's preferred metric for inflation, at 8:30AM ET (1330GMT).
The consensus forecast is that the report will show that the inched up 0.2% last month. On an annualized basis, are expected to rise 1.4%.
The Federal Reserve uses core PCE as a tool to help determine whether to raise or lower interest rates, with the aim of keeping inflation at a rate of 2% or below.
Besides the data, comments from Federal Reserve Governor Randal Quarles and Dallas Fed President Robert Kaplan will also be on the agenda.
The , which tracks the greenback against a basket of six major rival currencies, was a shade higher near the 93.30-level.
5. Soft Euro Zone Inflation Backs Up Slow ECB Tapering
Inflation in the euro zone in November, remaining below the European Central Bank's target, lending support to the bank's decision to withdraw monetary stimulus only slowly.
Consumer prices rose this month, the European Union's statistics office said. That was below expectations for an increase of 1.6% and compared a final reading of a 1.4% advance in the prior month. In a further blow to the ECB's drive to boost inflation, the core rate remained at a six-month low of .
Another report showed that the region's unemployment rate dropped to , its lowest level since 2009.
The was a touch lower at 1.1820 against the dollar.