Top 5 Things To Know In The Market On Thursday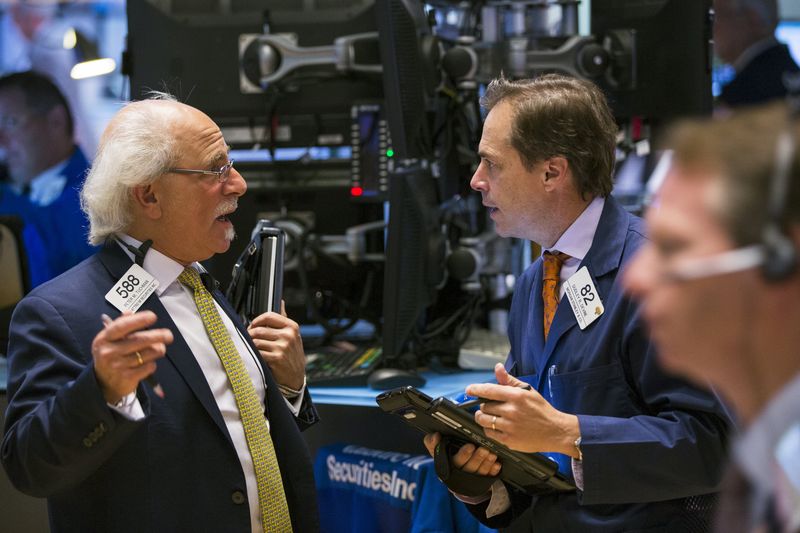 © Reuters. Top 5 things to know today in financial markets
Investing.com – Here are the top five things you need to know in financial markets on Thursday, May 31:
1. European Markets Rebound As Italy Fears Subside
, as Italian parties renewed attempts to form a government, easing concerns about the wider impact of a political crisis in Europe's third-largest economy.
Matteo Salvini, the head of the right-wing League, has said an offer on Wednesday from 5-Star leader Luigi Di Maio to resurrect their bid to govern together.
Italy's added to gains from the previous session, rising roughly 1%.
Highlighting the degree of calm that has returned to the market, the yield on fell to as low as 0.816% from a high of 2.7% earlier this week.
Meanwhile, the , hitting a daily high of 1.1724 (). It surged 1.1% the previous day, its second-biggest daily gain so far this year. The currency had sunk to 1.1510 on Tuesday, its lowest since late July 2017.
, which was likely to add to the dilemma facing the European Central Bank as it debates unwinding its stimulus program, provided additional support.
2. U.S. Stock Futures Point To Quiet Open
U.S. stock futures pointed to a quiet open, as investors looked ahead to a fresh batch of corporate earnings and economic data.
At around 5:15AM ET, the blue-chip tacked on around 7 points, or less than 0.1%, the inched up 1 point, while the tech-heavy indicated a gain of 9 points.
On the earnings front, notable companies expected to report Thursday include discount retailers Dollar General (NYSE:) and Dollar Tree (NASDAQ:), both due ahead of the opening bell, while Costco (NASDAQ:), Lululemon (NASDAQ:), GameStop (NYSE:) and VMware (NYSE:) are scheduled to report after the close.
In the previous session, , with the finishing up more than 300 points, while the small-cap hit an all-time peak.
3. Fed's Preferred Inflation Metric in Focus
Thursday's calendar features a closely-watched report on and for April, which includes the personal consumption expenditures (PCE) inflation data – the Federal Reserve's preferred metric for inflation – at 8:30AM ET (1230GMT).
The consensus forecast is that the report will show that the core PCE price index inched up last month, after rising 0.2% a month earlier.
On an annualized basis, core PCE prices are expected to rise , compared to a 1.9%-increase in the preceding month.
The Fed uses core PCE as a tool to help determine whether to raise or lower interest rates, with the aim of keeping inflation at a rate of 2% or below.
At the same time, investors will also get the weekly report on , followed by the May reading on at 9:45AM ET (1345GMT).
A number of speeches by members of the Federal Reserve are scheduled to take place Thursday. Topping the agenda will be remarks from , who will be in New York, taking part at a Forecaster's Club of New York luncheon, where she is expected to comment upon the outlook of monetary policy.
The against a basket of six major currencies was down 0.3% on the day at 93.79, pulling further away from Tuesday's seven month highs of 94.98.
4. Oil Prices Slip Ahead Of U.S. Inventory Data
The U.S. Energy Information Administration will release its for the week ended May 25 at 11:00AM ET (1500GMT), amid forecasts for an oil-stock gain of .
The report comes out one day later than usual because of the federal Memorial Day holiday on Monday.
After markets closed Wednesday, the American Petroleum Institute said that U.S. oil inventories .
was down 41 cents, or 0.6%, at $67.80 a barrel, while futures were down 39 cents, or 0.5%, at $77.33 a barrel.
5. U.S. To Slap Tariffs On EU Steel And Aluminum
Trade issues remained at the forefront as as early as Thursday morning, sources said.
Commerce Secretary Wilbur Ross told French daily Le Figaro it would be announced either before markets opened or after they closed.
Ross added that any escalation of their trade dispute .
In March, the Trump administration imposed a 25% tariff on steel imports and a 10% tariff on aluminum, but granted temporary exemptions to the EU, Canada, Mexico, Brazil, Australia and Argentina to allow for further discussions.