Top 5 Things to Know in the Market on Tuesday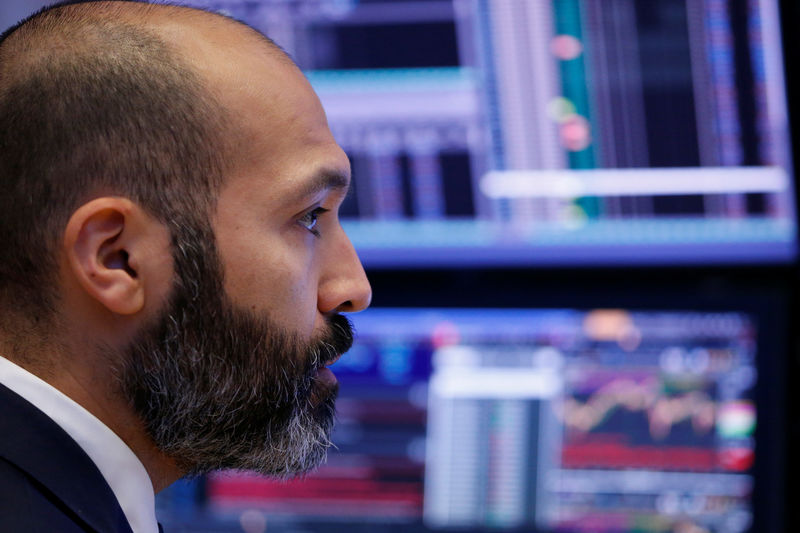 © Reuters. Top 5 things to know in the market on Tuesday
Investing.com – Here are the top five things you need to know in financial markets on Tuesday, October 2:
1. Italy's Political Woes Continue
Investor concerns over Italy continued on Tuesday, after Claudio Borghi, head of the lower house's budget committee, said Italy would have solved its fiscal problems with its own currency.
His comments prompted the yield on the to rise to 3.41%, the highest level since March 2014, prompting worry of a spillover effect into other European sectors.
Last week Italy's government announced a budget deficit that would increase spending and cut taxes but would raise the debt limit in breach of European Union budget rules. The European Commission is expected to reject Italy's budget plans.
EU officials have warned its plan to borrow billions of extra euros to fund spending pledges could tip the bloc back into crisis. Deputy Prime Minister Luigi Di Maio said .
2. U.S. Crude Prices Hit 4-Year High
U.S. oil prices hit their highest level since November 2014 amid fears over a looming supply crunch once U.S. sanctions are re-imposed on Iran next month.
prices hit a high of $ 75.91 a barrel and were last trading at $75.30, after rallying 2.76% in the previous session.
London traded futures were down 0.46% to $84.62 a barrel, pulling away from an overnight high of $85.33, which was also a four year peak.
The impending loss of supply from Iran has seen oil prices rally, and the Organization of the Petroleum Exporting Countries and non-OPEC members, including Russia, have little spare capacity to boost output in order to offset falling global supply.
Iran is the world's fourth-largest oil producer and the third-largest exporter in OPEC. Many analysts now think $100 for Brent might be possible by the year end or in early 2019.
The American Petroleum Institute will release its latest weekly figures on at 23:30 ET. Stockpiles came in at about 2.9 million the previous week.
3. U.S. Futures Point to Lower Open on Wall Street
U.S. futures were lower on Tuesday, as optimism over a faded and Italy's budget crisis spooked investors.
The fell 0.38% while lost 0.41% and tech heavy were down 0.56%.
In earnings news, PepsiCo (NASDAQ:) is expected to report results before the opening bell. Analysts expect earnings of $1.57 per share while sales are expected to edge up to $16.4 billion.
Overnight in Asia, the Shanghai composite closed higher, rising 1.06% while the China A50 Index increased 1.18%. The was down 2.38% after China reported weaker-than-expected manufacturing data. In Japan, the closed 0.33% higher and the lost 0.07%.
Trading in Europe was lower, with as Italy's budget woes weighed on bank stocks.
4. Federal Reserve Chairman Jerome Powell to Speak
Fed Chairman Jerome Powell is expected to speak at 12:00 PM ET (16:00 GMT) at the 60th National Association for Business Economics Annual Meeting in Boston.
The speech comes just a week after Powell's press conference in the wake of what was the Fed's third rate hike this year. Still, investors will watch closely for any clues concerning a further rate hike in December.
Traders are pricing in a of another rate increase before the end of the year, according to Investing.com's Fed Rate Monitor Tool.
5. Euro Hits 1-Month Low on Italy Budget Worries
The euro extended early losses against the dollar, falling to its lowest level in more than a month, with down 0.5% to 1.1519.
Risk off sentiment in markets boosted the dollar, yen and .
The single currency plumbed almost two-month lows against the yen, with down 0.58% to 131.14.
The , which measures the greenback's strength against a basket of six major currencies, was up 0.41% to 95.31, the highest level since Sept. 11.
The dollar pulled back from 10-month highs against the Japanese currency, with down 0.19% to 113.69.